About Us
Our Physicians and Staff
Dr. Shelley Franklin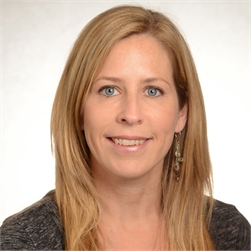 Dr. Shelley Franklin has been practicing dermatology as a board-certified dermatologist since 2004. She graduated with her medical degree from the Medical College of Georgia in 2000 and was honored with the Janet M. Glasgow Memorial Award for being the top female graduate in her class. She completed her dermatology residency training at the Medical College of Georgia in 2004. She is a member of the American Academy of Dermatology, the American Society of Dermatologic Surgeons, the American Medical Association, local medical societies, and the distinguished Alpha Omega Alpha Honor Society.
Originally from Cleveland, Ohio, Dr. Franklin is happy to now call Nashville her home. Since moving here in 2005, Dr. Franklin has practiced dermatology in the Cool Springs area and has developed a deep connection to the community. She feels honored to be caring for many extended families, friends of friends and entire work establishments. When addressing a medical, surgical or cosmetic issue, she focuses intently on the unique identity of each of her patients in order to provide completely individualized treatment. She has a passion for dermatology and enjoys treating a multitude of medical conditions in patients of all ages. She has many years of experience in surgical and cosmetic dermatology. She has performed thousands of surgical procedures and injections including Botox, Restylane, Juvederm, and Sculptra.
Dr. Franklin proudly offers the latest skin care and skin rejuvenation procedures, treatments, and techniques. She engages in continuing medical education and enhanced training sessions on an ongoing basis. Her patients benefit from a comprehensive skin care plan in which Dr. Franklin personally performs the injectable procedures while coordinating complementary procedures with the Heritage Skin Spa aesthetician. She advocates maintaining good health by focusing on nutrition, exercise and protection from sun damage. Dr. Franklin's philosophy on beauty and aging, based on her own experience, is that beauty stems from within, and outward beauty is simply an extension of this. Now in her 40's, Shelley continues to transmit her youthful and vibrant personality towards her outward appearance with the products and techniques she offers. Her specialty is helping patients transmit inner youth and beauty externally while maintaining a very natural look. She is confident that she can achieve patients' goals through thoughtful planning and individualized treatment plans.
Aside from enjoying her work, Dr. Franklin relishes spending time with her husband, daughter and son. She loves good food, friends, exercise and the outdoors. She is constantly striving to achieve the perfect balance in life to better serve her family, friends, patients and community.
Join Our Mailing List
We'll let you know about special offers or exiting news. You can unsubscribe any time.