About Us
Our Physicians and Staff
Jenn Nye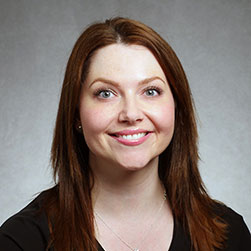 Jenn Nye started with Heritage Medical Associates in 2016 in the Dermatology practice of Dr. Shelley Franklin and Dr. Leslie Caudill as a certified Medical Assistant. She has been licensed and practicing aesthetics since 2001, and is excited to now offer treatments at Heritage Skin Spa! With over 18 years of experience in Dermatology clinics, resort spas, plastic surgery and laser centers, Jenn is confident she can give patients customized treatments to make their skin look its best.
Jenn is from Northern Michigan and loves hiking, baking, and traveling. She is also a certified Massage Therapist.
Join Our Mailing List
We'll let you know about special offers or exiting news. You can unsubscribe any time.